List of Brazilian Proverbs in English and Sayings
Daily
Brazilian

Proverb

God writes straight even on wavy lines.

You cannot cover up the sun with a sieve.

The poor eat meat when they bite their tongues.

A sleeping fox finds no meat.

If god does not grant you glory, be content with fame.

You can only take out of a bag what was already in it.

Do not put the cart before the horse.

God is big, but the forest is bigger.

The joy of a poor man does not last long.

Never put off till tomorrow what you can do today.

Brazilian Proverbs Download or Share Images

A timely "no" beats a hasty "yes."

The earth is not thirsty for the blood of the warriors but for the sweat of man's labor.

Between the beginning and the end there is always a middle.

A wise man learns at the fool's expense.

For every ailing foot, there is a slipper.
He who knows nothing, doubts nothing.
Brazilian Proverbs and Sayings Download or Share Images
Never promise a poor person, and never owe a rich one.
Brazilian Proverbs and Sayings
In the house of a blacksmith the ornaments are made of wood.
Brazilian Sayings in English
The trees with most leaves will not necessarily produce juicy fruit.
Poverty is not a crime, but it's better not to show it.
Brazilian Proverbs in English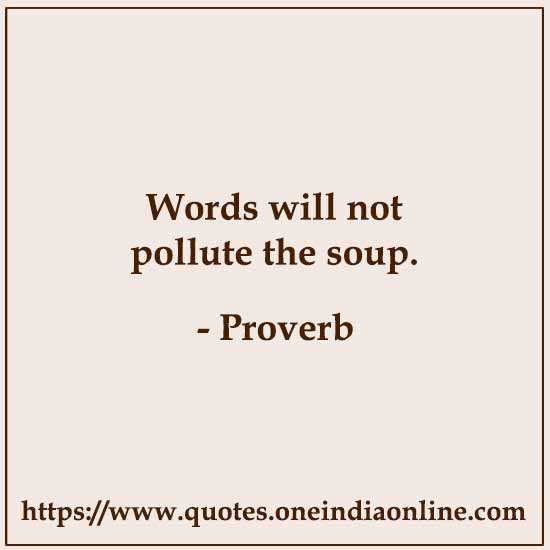 Words will not pollute the soup.
Brazilian Proverbs
An old man with a torn sleeve never dishonored anyone.
Goodwill makes the road shorter.
One who does not look ahead remains behind.
The saint is suspicious of too many sacrifices.
Haste is the mother of imperfection.
At home saints never perform miracles.
Brazilian Sayings
Love is blind, so you have to feel your way.
As long as I am running my father will still have a son.
Others will measure you with the same rod you use to measure them.
Where blood has been shed the tree of forgiveness cannot grow.
Brazilian Proverbs List
If it were ever to rain soup, the poor would only have forks.
God writes straight even on wavy lines.
One man's happiness is another man's sadness.
Quick Links